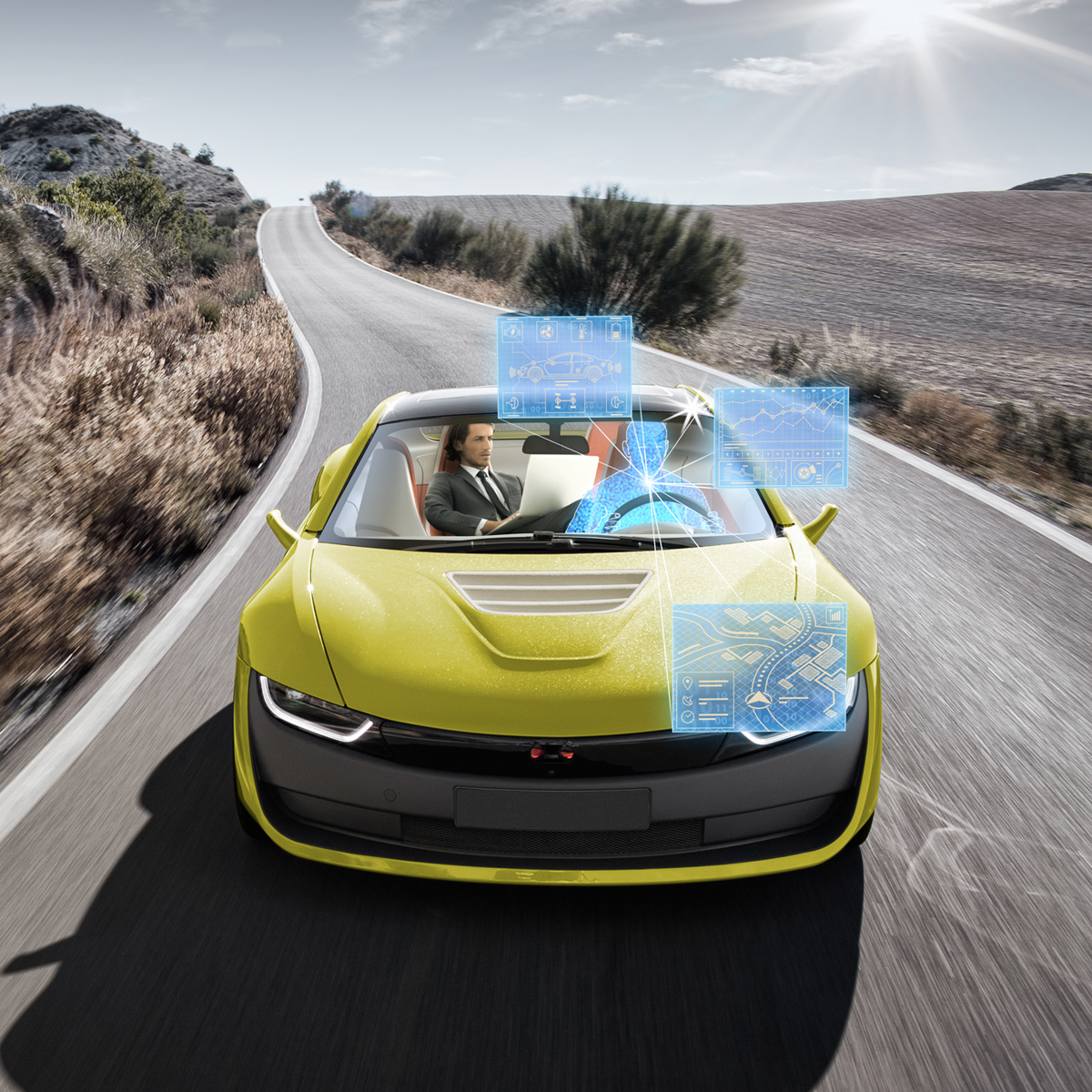 A mix between 3D illustration and photography for the title of the September 2018 issue of the German magazine ADAC Motorwelt. My task for this illustration was to replace the interior of an existing car photo with a new interior that illustrates "Autonomous Driving".
Illustration breakdown
To illustrate the combination of 3D models and photographic elements I've made a short animation. The photos I used were provided by the editorial department.