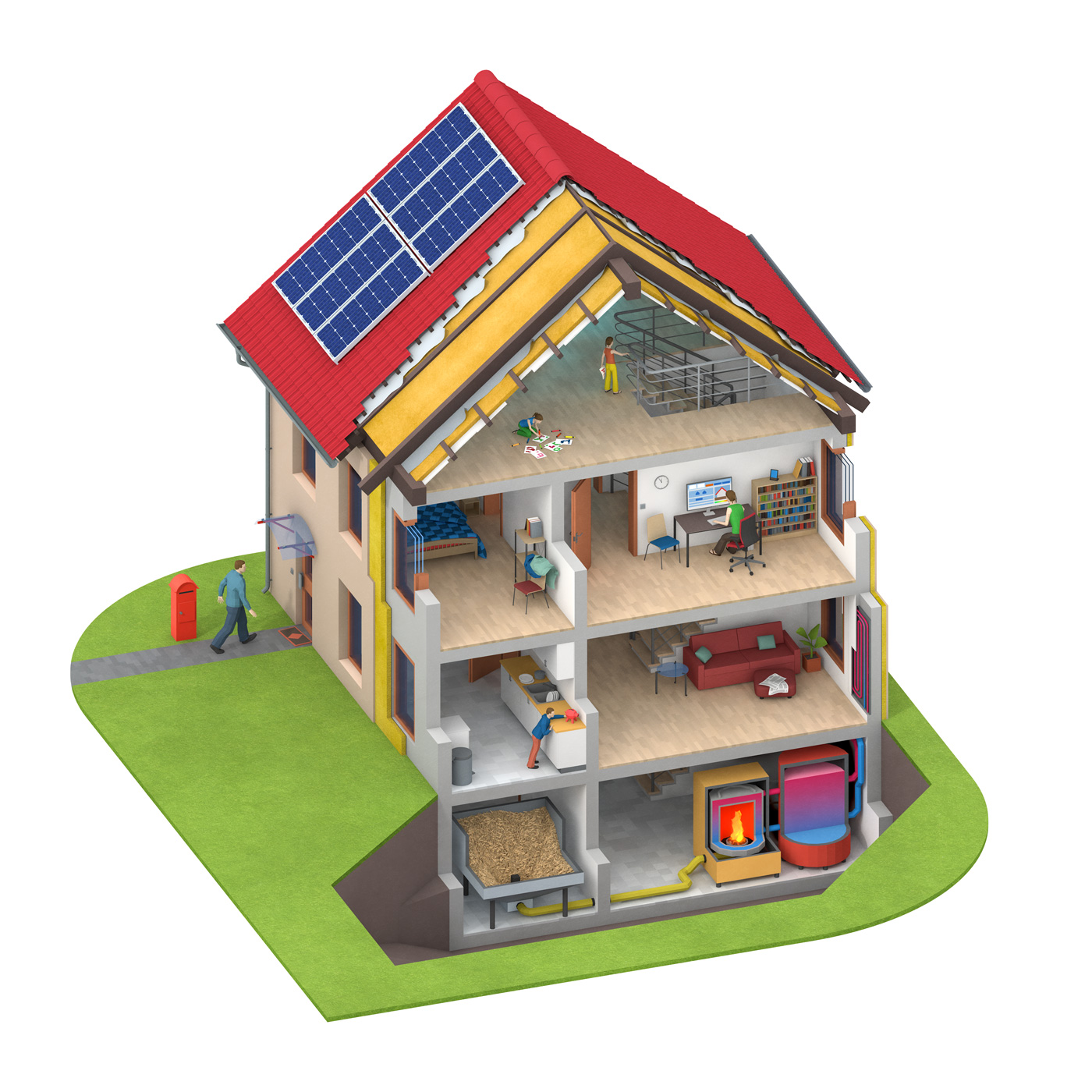 Client
Frankfurter Allgemeine Zeitung
Topic
A cutaway illustration of an energy-efficient renovated old building. Created for a supplement of the German newspaper Frankfurter Allgemeine Zeitung.
Description
For this illustration, the editorial department provided me the authors text and a rough idea. Based on this I created the 3D model of the building. The cuts and rooms visualize the most important aspects of energy-efficient renovation: information and affordability, insulated glazing, insulation of the exterior, insulation of the roof, wood pellet heating, and solar panels.