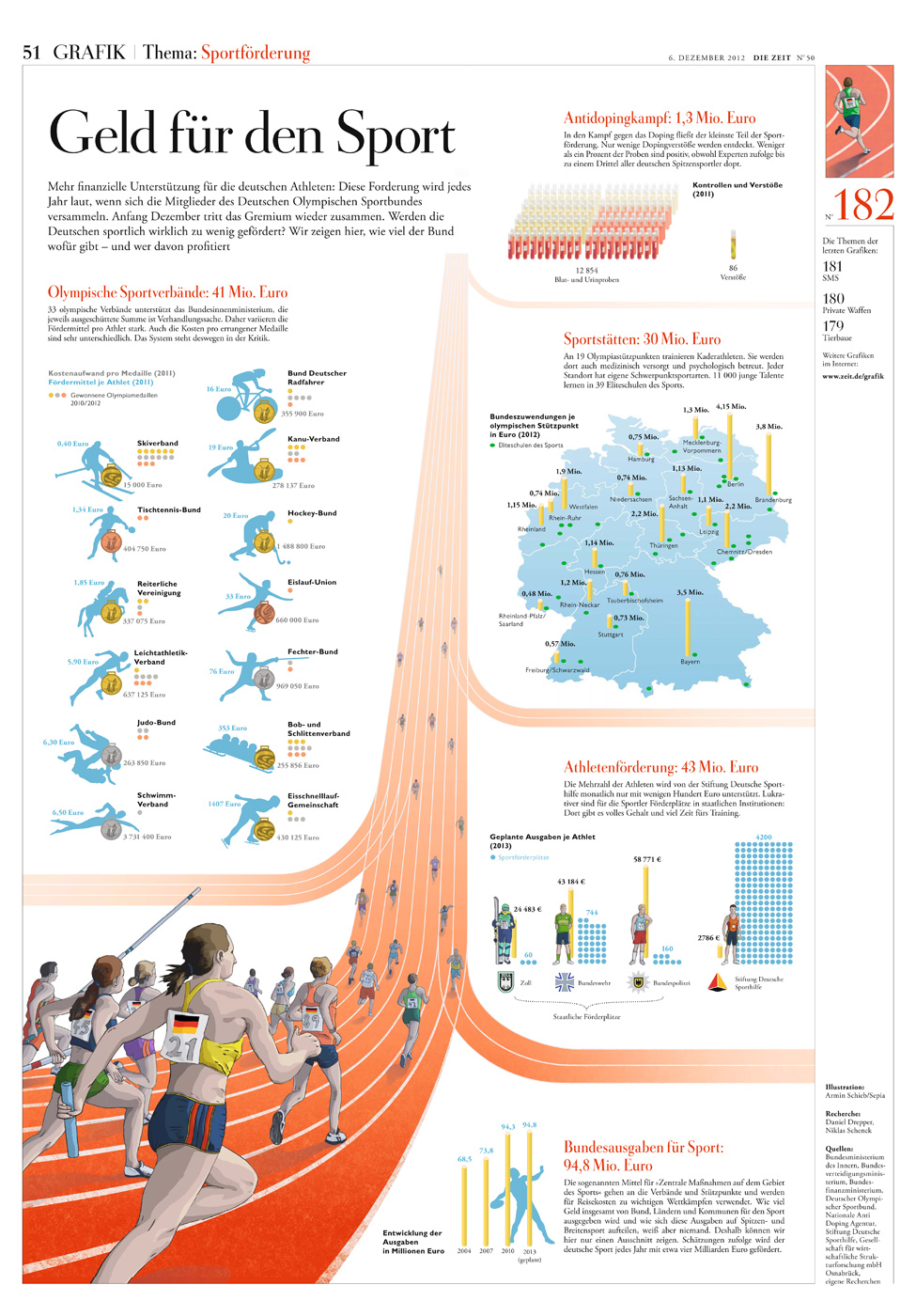 Client
DIE ZEIT
Topic
A large infographic about the sports funding in Germany for the German newspaper DIE ZEIT.
Description
The infographic is based on extensive research by journalists Daniel Drepper and Niklas Schenck and visualizes the state money that flows into German sport. The total expenditure is shown and how much the sports associations, athletes, sports facilities, and the anti-doping fight receive from it. The illustrations, graphics and the layout were designed by me. The texts were written by the editorial department. A digital version of the infographic was published on ZEIT ONLINE: LINK.
Alternate Concepts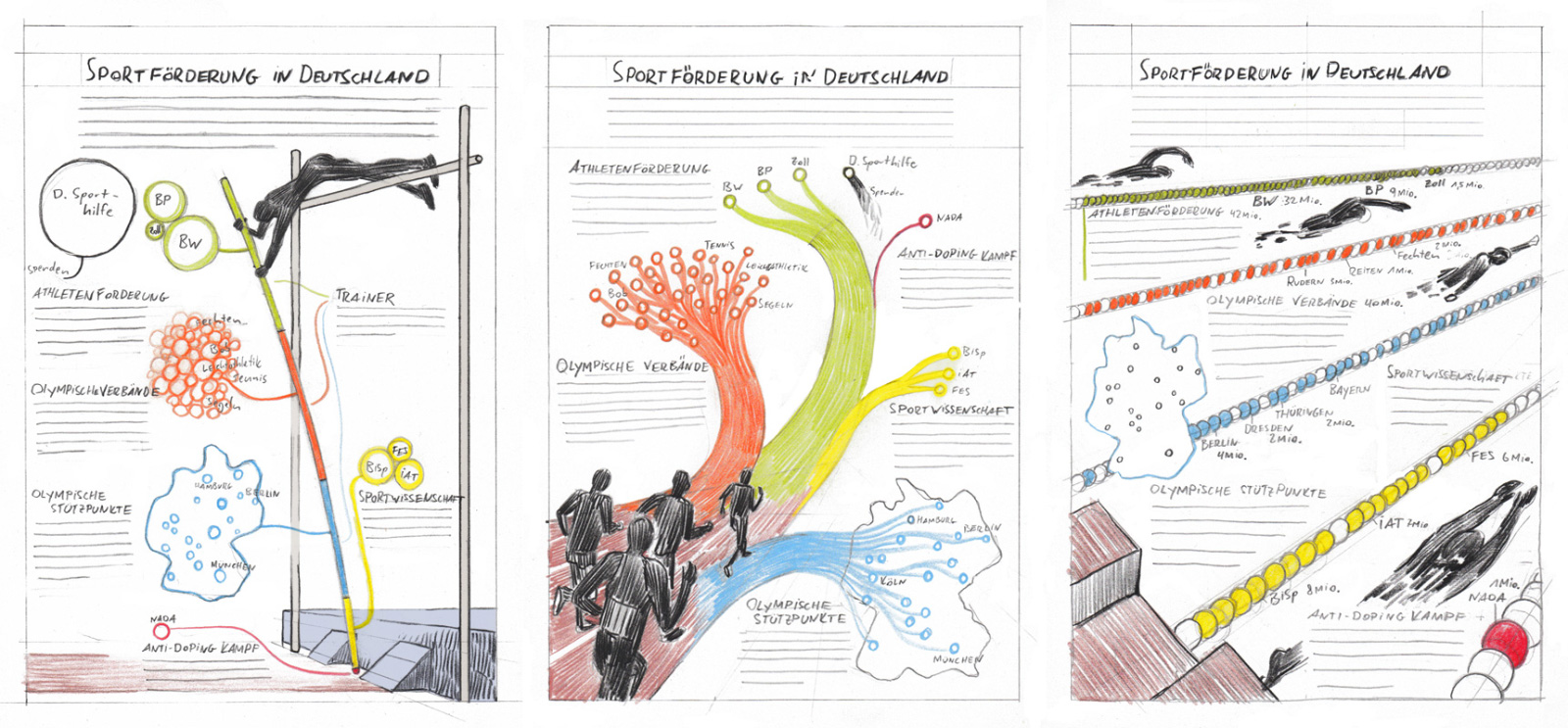 During the design phase, three concepts for the infographic were created: a pole-jumper, runners, and swimmers. I chose the runners because it's the best discipline to show sports as a whole and because it had the most flexible layout and left enough space to visualize the extensive data.