Skin Transplantation App Concept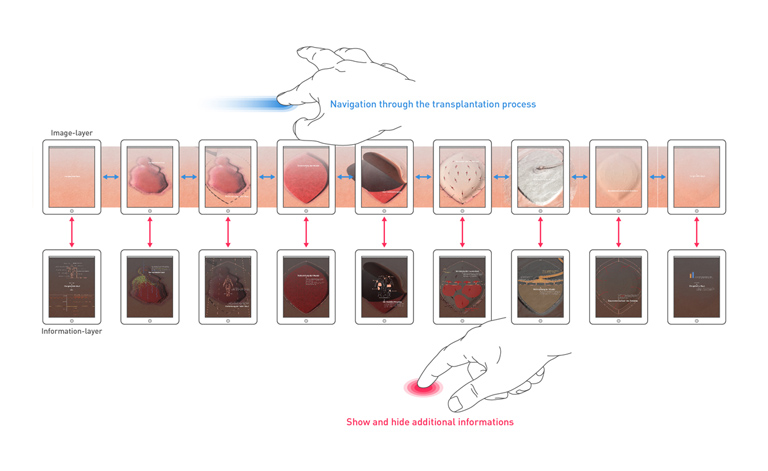 An interactive infographic I've done for illustration school some time ago. The task was to create an information-app for the iPad about organ transplantation. The intention of the app was to explain the transplantation process to potential patients. I had to do the part about skin transplantation.
My concept is simple. It's only one wide scrollable image. I chose this format to illustrate the skins dimension. The image is separated into several sections, each showing the skin during the transplantation process. Each section has an information layer, that explains the current process.
The overview above shows the navigation between the layers. Swiping sideways goes back and forth in the process and tapping shows or hides the information layer.