Client
Aladin Verlag
Topic
A wraparound cover illustration for the German edition of the young adult novel Stormglass: Tesla Threat by Andy Deemer.
Description
The novel is the second part of the Stormglass Series and tells the story of a mysterious machine build by Nikola Tesla. After reading the book, the illustration was completely designed by me. The illustration shows central motifs from the book, but without anticipating the plot. The final lettering was done by the publisher.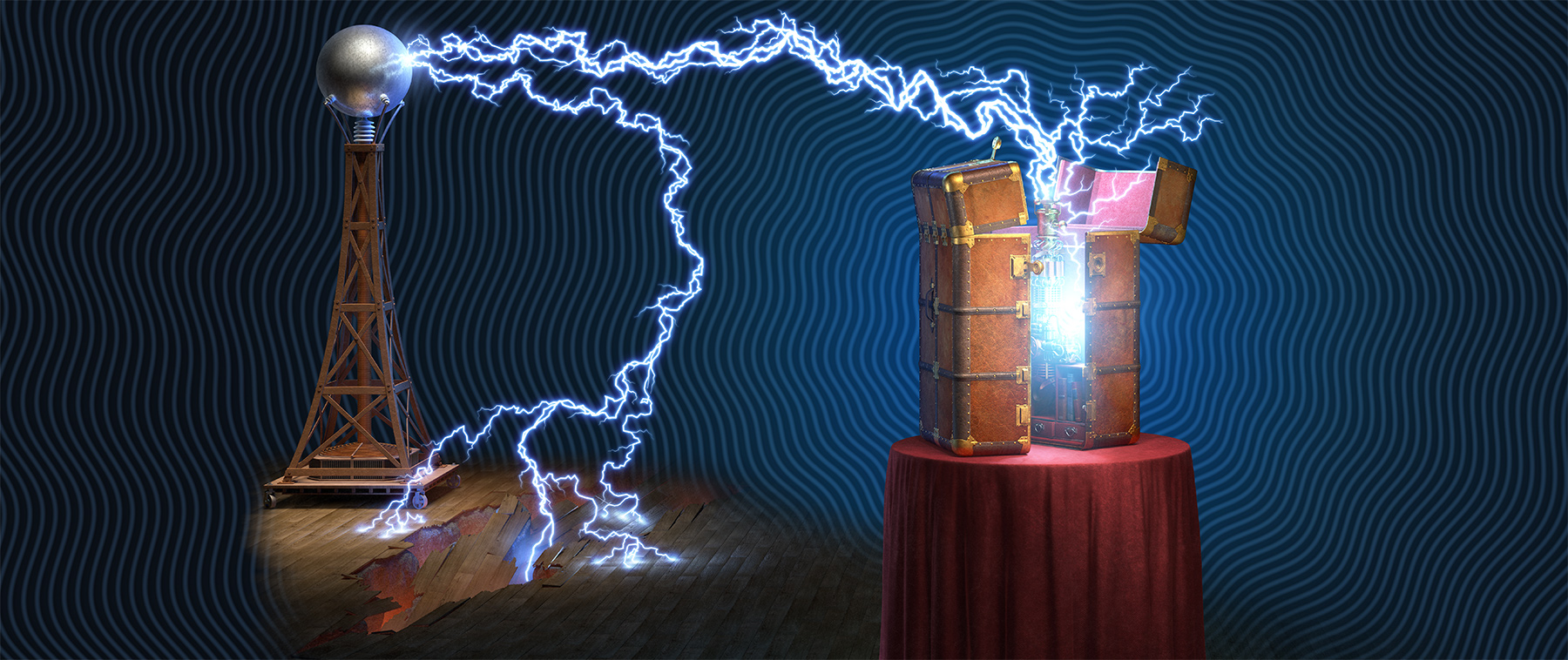 The full illustration before the lettering was added.