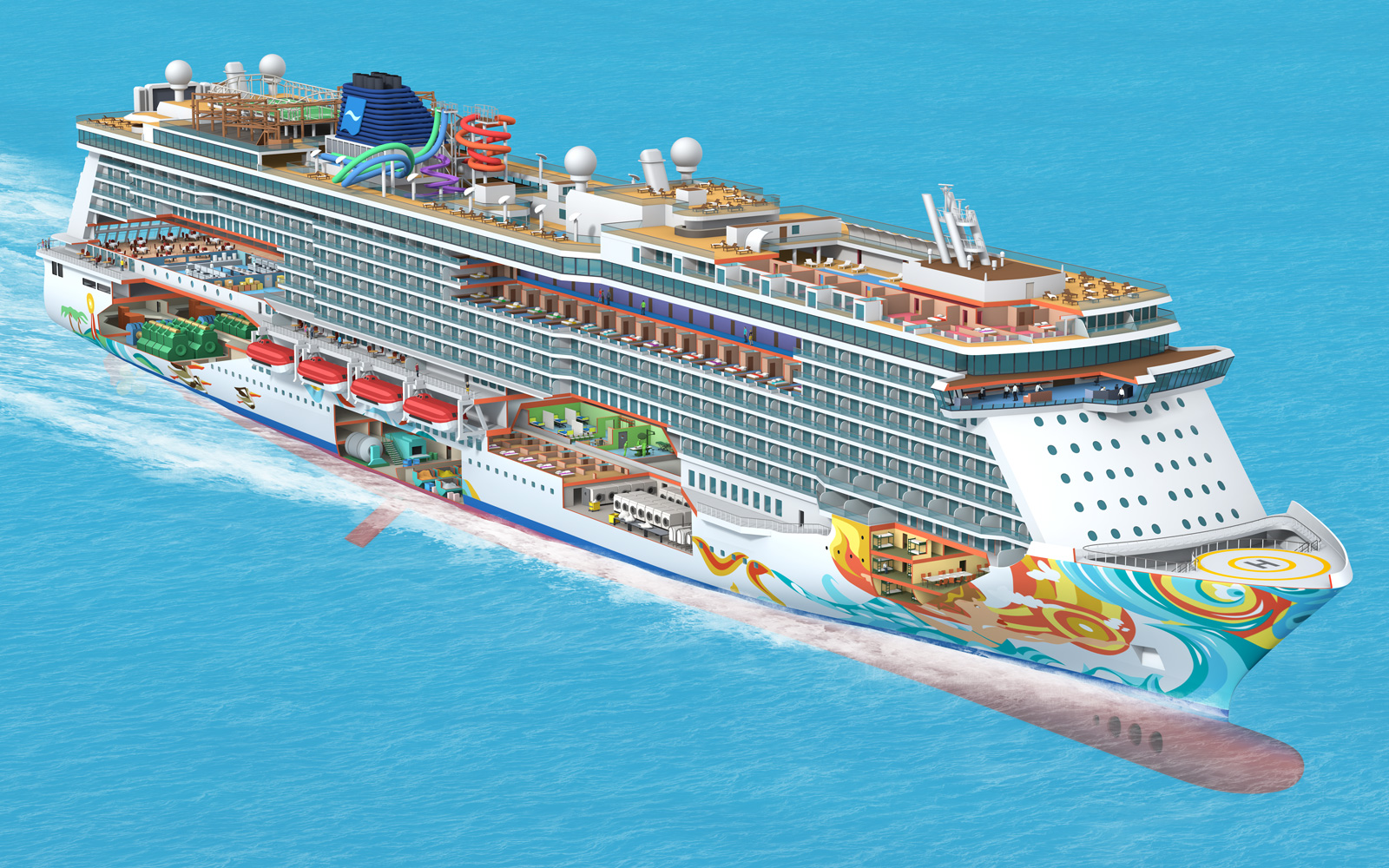 Client
Frankfurter Allgemeine Zeitung
Topic
An illustrated cutaway of the cruise liner Norwegian Getaway. Created for a supplement of the German newspaper Frankfurter Allgemeinen Zeitung.
Description
For this illustration the editorial department provided me a rough idea and information about the cruise liner. Supplemented by personal research. Based on this material I created the 3D model of the ship, including several selected rooms. The cuts expose the bridge, luxury cabins, normal cabins, crew cabins, restaurant, medical center, waste disposal and laundry. The illustration was completed within 12 days.
Details
The 3D model