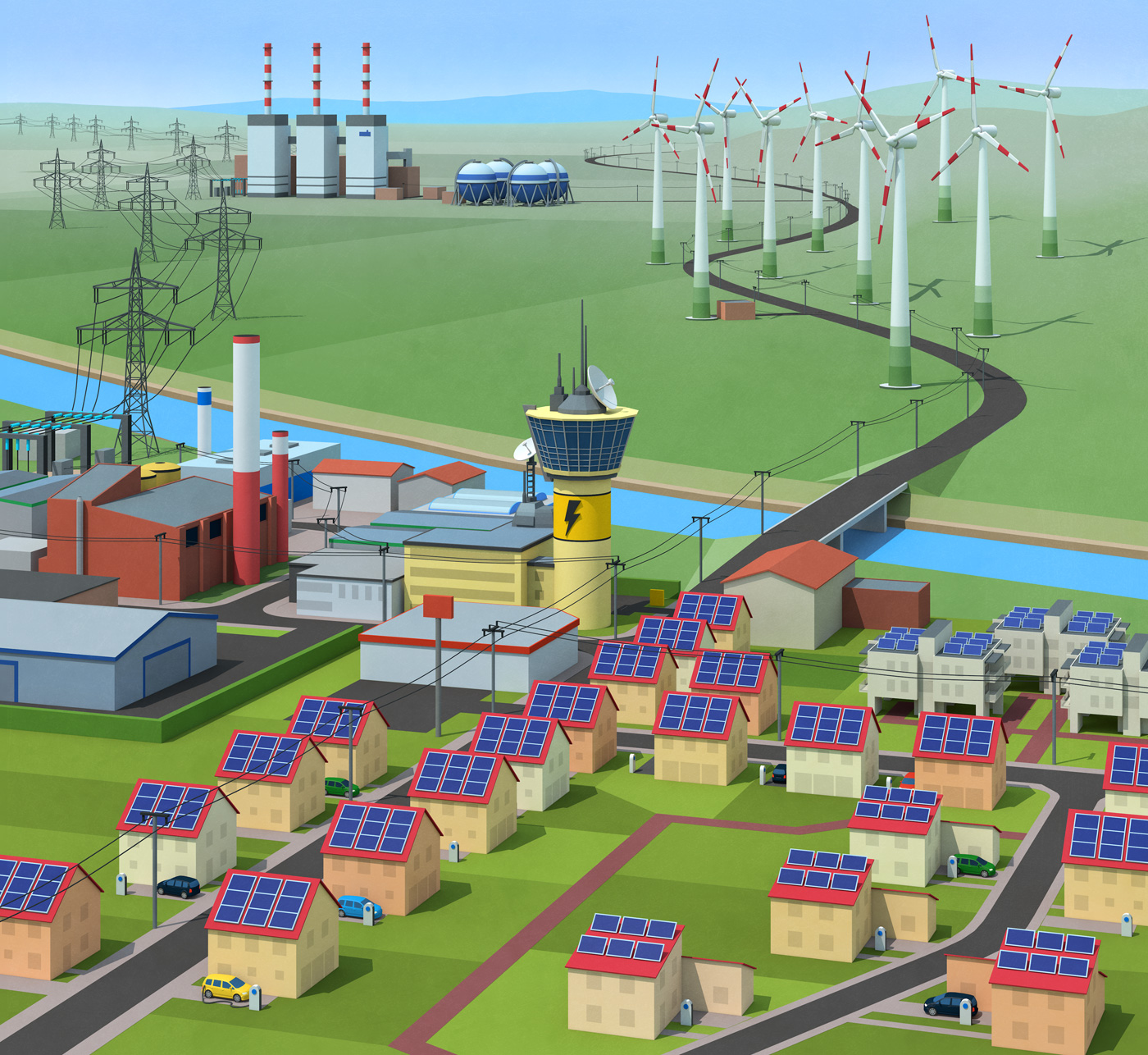 Client
Frankfurter Allgemeine Zeitung
Topic
A stylized illustration of a smart grid. Created for the special "Future, Energy and Technology" of the German newspaper Frankfurter Allgemeine Zeitung.
Description
Based on a rough idea of the editorial department I designed this simplified 3D model. It illustrates the basic concept of a Smart Grid, a network of electrical suppliers and consumers. The most important elements are: power plants, producers of renewable energy, energy storage systems, industry, households and the control center.
Details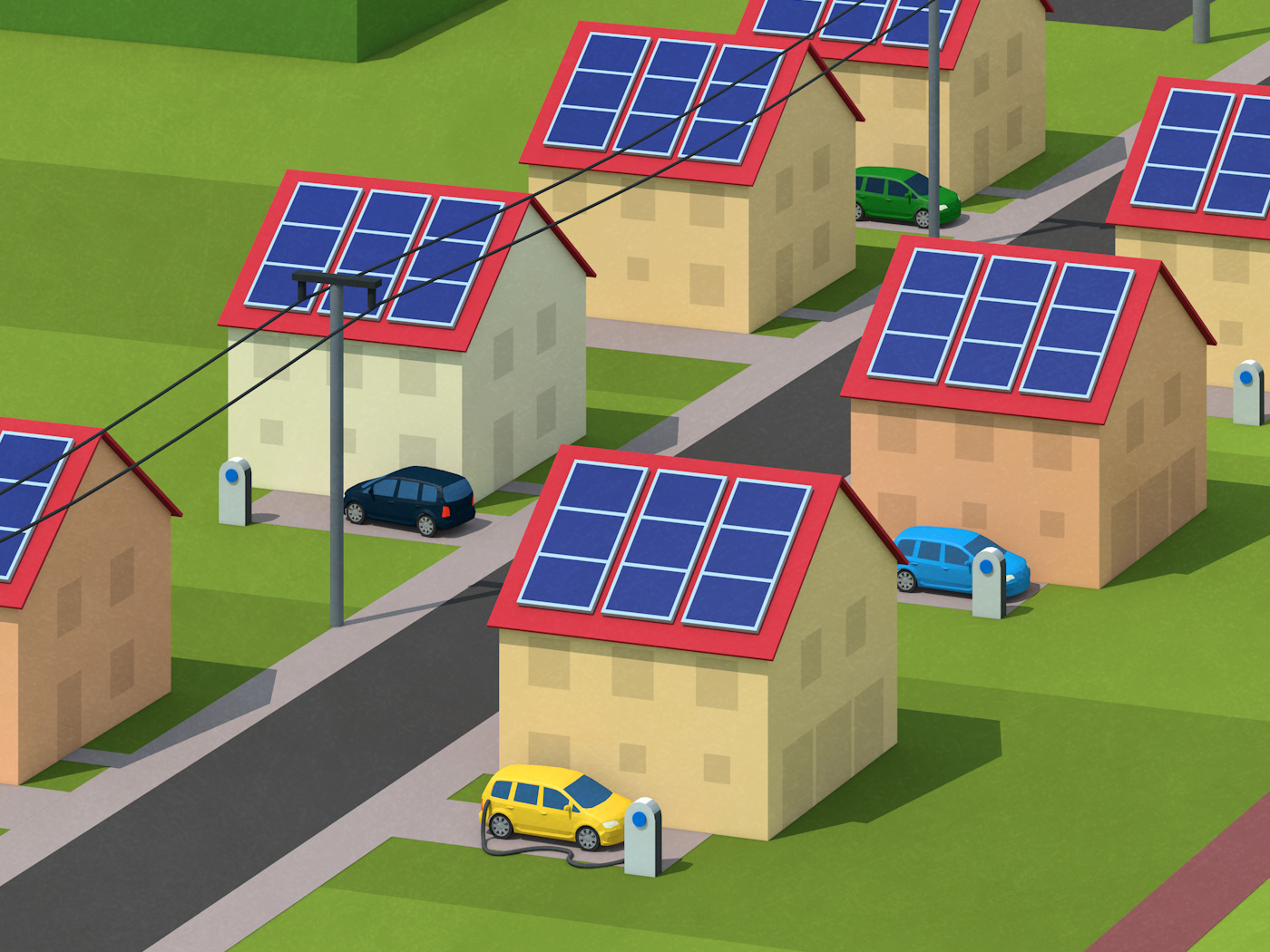 Sketches
Several simple sketches helped me to design the illustration.