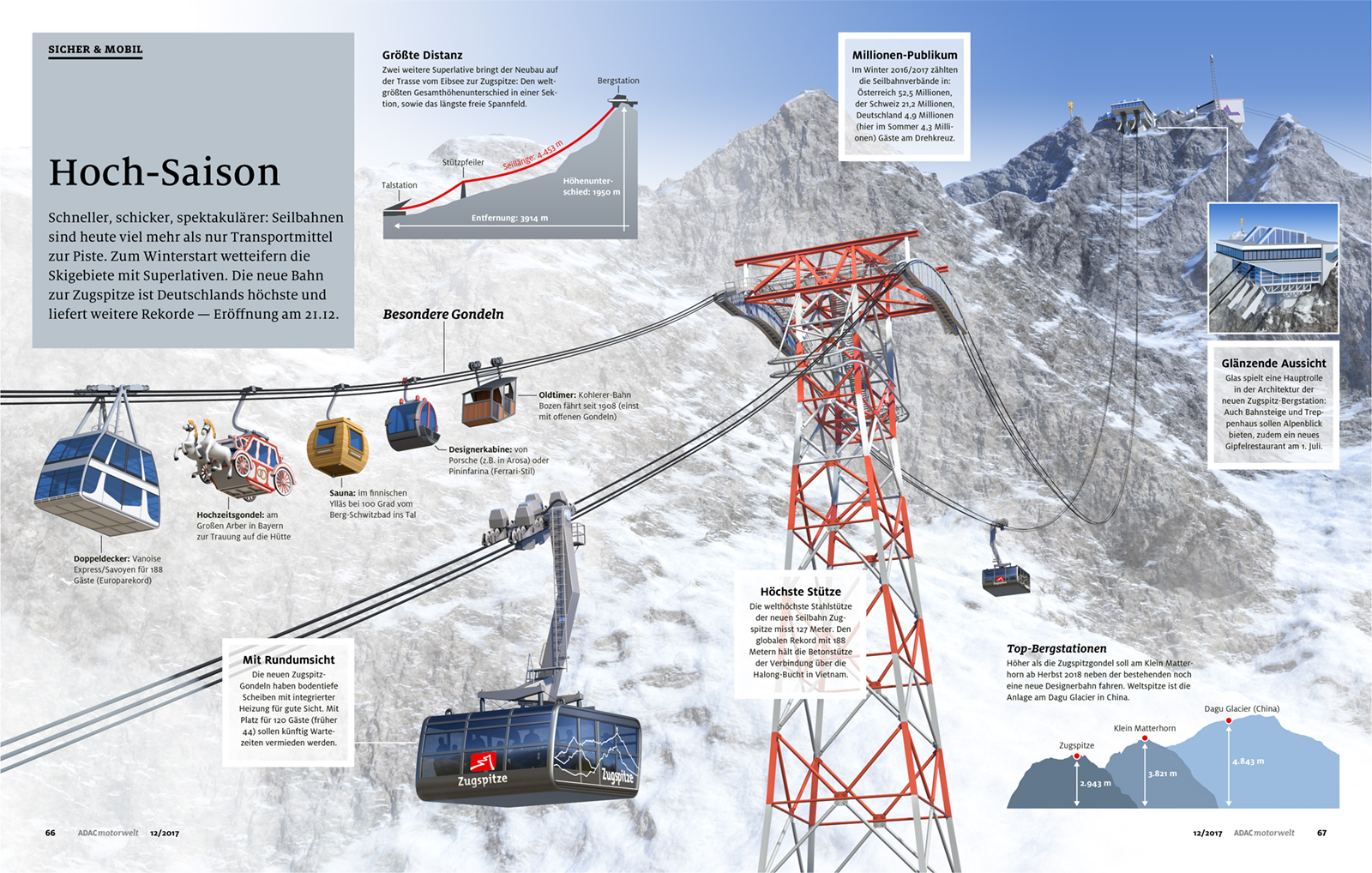 Client
ADAC (General German Automobile Club)
Topic
An infographic about the newly opened cable car to the Zugspitze, for the ADAC Motorwelt magazine.
Description
For this infographic, the editorial department provided me a rough idea and the necessary information and data. Based on this, I created the realistic 3D-Illustration of the cable car and mountain, and the small graphics and illustrations. I also made the arrangement of the picture and text elements, closely based on the magazine layout.